joinfu == Jay Pipes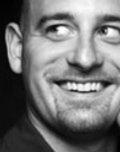 Jay is a Distinguished Member of Technical Staff at Verizon Wireless working on OpenStack and cloud-related software.
Before Verizon, he was a Director of Engineering at Mirantis. He led engineering teams that worked to develop core and ecosystem projects in the OpenStack cloud computing platform community.
Before Mirantis, he worked at AT&T, focusing on OpenStack development and operations as well as a Director of Engineering in HP's Open Source Cloud Services team, a development manager and software engineer at Rackspace Cloud, a software engineer at Sun Microsystems and the North American Community Relations Manager at MySQL. Co-author of Pro MySQL (Apress, 2005), Jay has also written articles for Linux Magazine and regularly assists developers in identifying how to make the most effective use of MySQL and other software.
He has given sessions on performance tuning at the MySQL Users Conference, RedHat Summit, NY PHP Conference, ZendCon, php-tek, OSCON, and Ohio LinuxFest, amongst others. He lives in Sarasota, Florida, with his wife, Julie, and his beloved dogs.